Motor Control Center E-type
E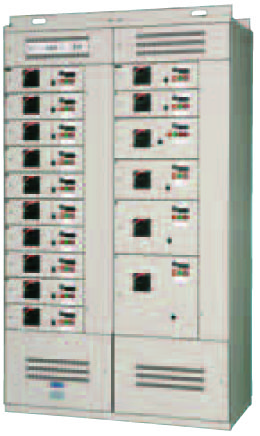 Control center E-type
Characteristics
Use of a breaker with a short-circuit alert enables a compact minimum unit size of 160mm.
Used a breaker with a short-circuit alert to reduce the number of components and achieve an economic unit.
Unit is injected and withdrawn via a crank handle, enabling easy and accurate operation. Installing two corresponding pins on the unit internal guide and the frame guide holes increases the contact reliability of the vertical main line and the unit main circuit connector.
The double-sided model uses independent vertical main lines on the front and back to enable compatibility between the front and back units.
Related products